The 93rd Academy Awards, airing this coming Sunday, are sure to be the strangest we've seen in a long time. (Maybe less dramatic than the 2017 La La Land/Moonlight debacle, but strange nonetheless.) Not only will there be a mix of on-site and beamed-in festivities, but the producers have cryptically suggested that masks will play an integrated role in the event… which can only mean they've finally turned the entire Mission: Impossible franchise into a stage-show. Count us in.
Of course, it makes sense that a strange year for all of us would make for a strange year in movies, with production companies forced to choose whether to stream their new releases now or screen them later. While plenty went the former route, it didn't stop a wide variety of films from finding streaming homes, thus gracing the homebound eyes of millions and finding a wider audience–and more acclaim–than Palm Springs or Sound of Metal might have expected in a typical year. They certainly found both with us.
And now, Theophany's first ever year-end top 10!
_____________
10
Chase & Kevin (in rare agreement!)

Palm Springs, dir. Max Barbakow
"Let's see if we blow up and die." Relationships as quantum entanglement, commitment as event horizon. Groundhog Day times Interstellar, plus a thematically resonant, prehistoric nod to Inception's totem trick–even if you've escaped the literal loop, the figurative one is always waiting to set in. — C
In the same way that the generational crossover of boomers and millennials produced the Apatow run of pathos-injected bro-comedies, I'm looking forward to the millenial-Gen Z combo injecting sincerity into the abstract and absurd. — K
_____________
9
Chase
Corpus Christi, dir. Jan Komasa
A young man ages out of juvie and is denied his wish to enter the ministry. But when he's shipped out to work at a lumber mill, he finds that the local village is down a priest. Who better to step into the role?
Kevin
Trial of the Chicago 7, dir. Aaron Sorkin
A movie that coincided with so much of what we were experiencing in 2020, while also suffering from not being on-point enough to be the reflection on our times that we were looking for. Nonetheless, a seriously good script competently directed and flawlessly acted.
_____________
8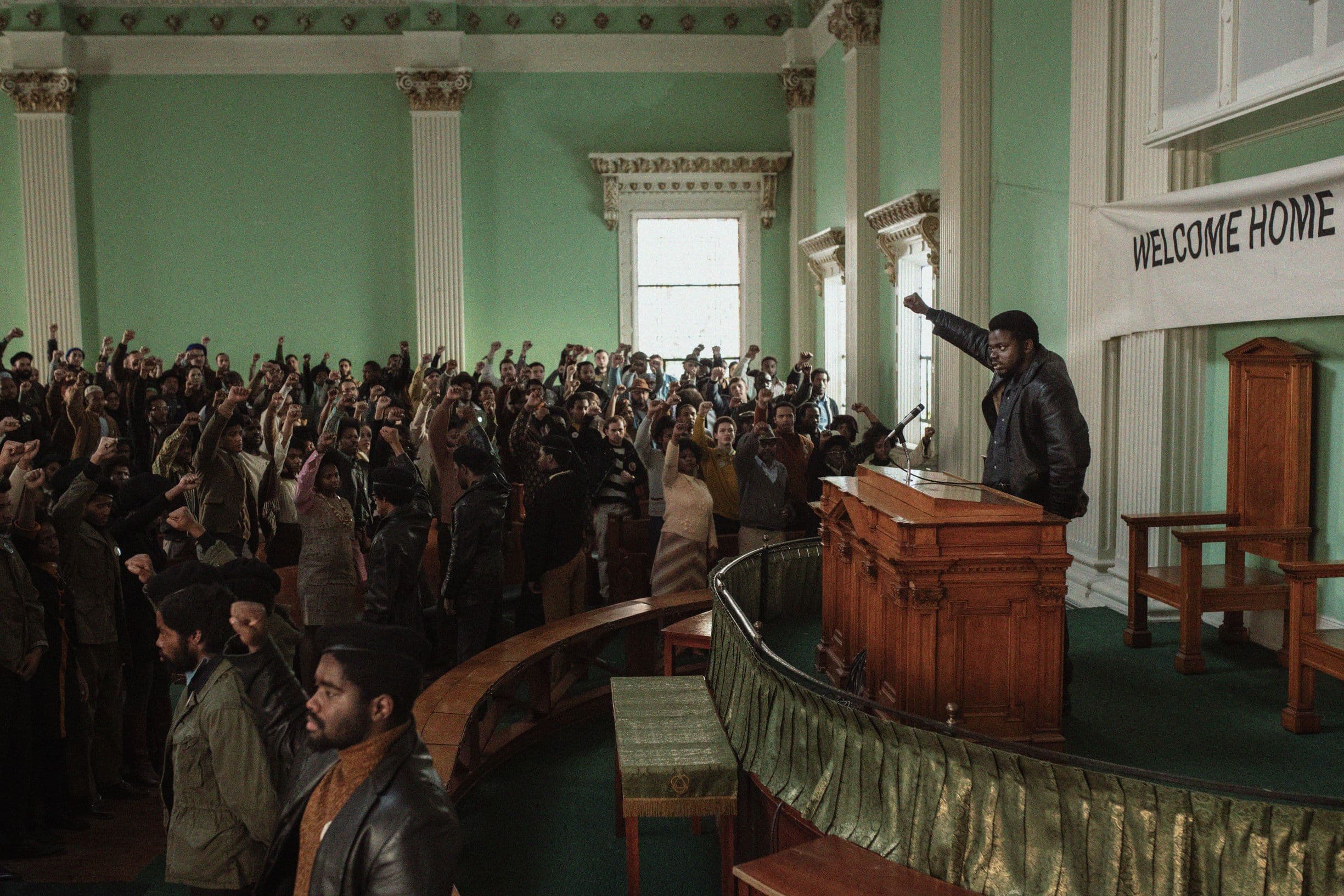 Kevin
Judas and the Black Messiah, dir. Shaka King
Another film so closely linked to the present day that suffers in our context, Judas at least seems less interested in on-the-nose commentary about the present day, but instead studies the past so intimately that it interprets our present.
Chase
I'm Thinking of Ending Things, dir. Charlie Kaufman
Kaufman's career-long wrestling match with impotence in the face of meaninglessness continues with what may be his most unsettling, sinister, inviting work yet.
_____________
7
Chase
The History of the Seattle Mariners, dir. Jon Bois
Michael Jordan's super-human athleticism (and ego) drive The Last Dance's footage-heavy emphasis on winning at all costs. Here's a docuseries–readily available on YouTube–that trades one of our winningest icons for one of our most underachieving franchises, swaps game-tape for digitized graphs and calendars, and looks for truths that transcend mere wins and losses. Put several Kid-sized grins across my face. Perhaps the very definition of "inside baseball" but hey, make your own list!
Kevin
Minari, dir. Lee Isaac Chung
A case-study in universal specificity: instead of making a movie about an "average" that everyone can see themselves in, Minari is a film that is so specific and lived-in that instead of creating comparison it creates connection.
_____________
6
Kevin
Wolfwalkers, dir. Tomm Moore & Ross Stewart
Simultaneously mythic and fresh, both in its animation style and storytelling. It takes a familiar story but makes the pagans the heroes and the Christians the villains, saying so much about religious-colonialism without really having to say anything at all.
Chase
David Byrne's American Utopia, dir. Spike Lee
Talking Heads frontman David Byrne reprises his otherworldly role in the 1984 concert doc Stop Making Sense–my single favorite new-to-me movie of 2020–but this time he's a little more… worldly. A live-recording of his Broadway show, Byrne's ability to clinically dissect modern life and yet infuse that dissection with the utmost wonder and sincerity is irresistible. (Though I am thankful for Spike's bite to Byrne's bark.)
_____________
5
Kevin
One Night in Miami, dir. Regina King
From the same screenwriter as Soul, this play-turned-film feels contained in the way these stage-adaptations often do, but it's fitting for this story. As the claustrophobia and intensity turns up on these larger-than-life historical men, they're unable to prevent bumping up against one another, and changing in the process.
Chase
Sound of Metal, dir. Darius Marder
Profoundly empathetic filmmaking.
_____________
4
Kevin
Promising Young Woman, dir. Emerald Fennell
This movie is magic trick, so elegant in its genre-sleight-of-hand and defiance of expectations that the final reveal leaves you not only shocked but unsettled. And we should be.
Chase
First Cow, dir. Kelly Reichardt
What enclaves of generosity, inquisitiveness, and friendship we manage to carve out may never escape the souring effect of capitalism and modernity, nor the fundamental hostility they engender, but we'll always have each other.
_____________
3
Chase
Mank, dir. David Fincher
Write Citizen Kane, largely considered one of the greatest movies ever made, incisive and true and great, and watch posterity consider it just that—a movie. Will your art change the world, or will it simply exist in the world that your real-life villain more effectively molded to his liking?
A deeply pessimistic rumination on the role of Hollywood and its art, one that distinguishes the narrative's past and present until it becomes clear exactly where we are and that it hardly matters.
Decidedly not a victory lap (not that that'll stop the Oscars from calling this a "love letter to Hollywood" at least fi- no, ten times).
Kevin
Miss Juneteenth, dir. Channing Godfrey Peoples
This movie went so far under the radar, or perhaps just came out too soon in an extended Oscars season, but Miss Juneteenth is a masterful film. I only learned in 2020 that Juneteenth doesn't really mark the emancipation of slavery, but the day that the last slaves in Texas finally learned that they were free. This film and its characters, like America today, lives in the liminal, dangerous space between the "declaration" of equality and the experience of real equity.
_____________
2
Kevin
Sound of Metal, dir. Darius Marder
"The world does keep moving and it can be a damn cruel place, but for me those moments of stillness, that place, that's the Kingdom of God. And that place will never abandon you."
As the founder of Theophany, that scene was music to my… erm… you know what I mean.
Chase
Emma, dir. Autumn de Wilde
In one sequence, nameless children play by taking turns cutting away at a tightly-packed mound of flour topped with a coin, hoping not to be the one to collapse it. de Wilde and her performers take a similar approach, carefully peeling away their Austen adaptation's meticulous pastiche to expose its deep sincerity. My biggest, most pleasant surprise of the year.
_____________
1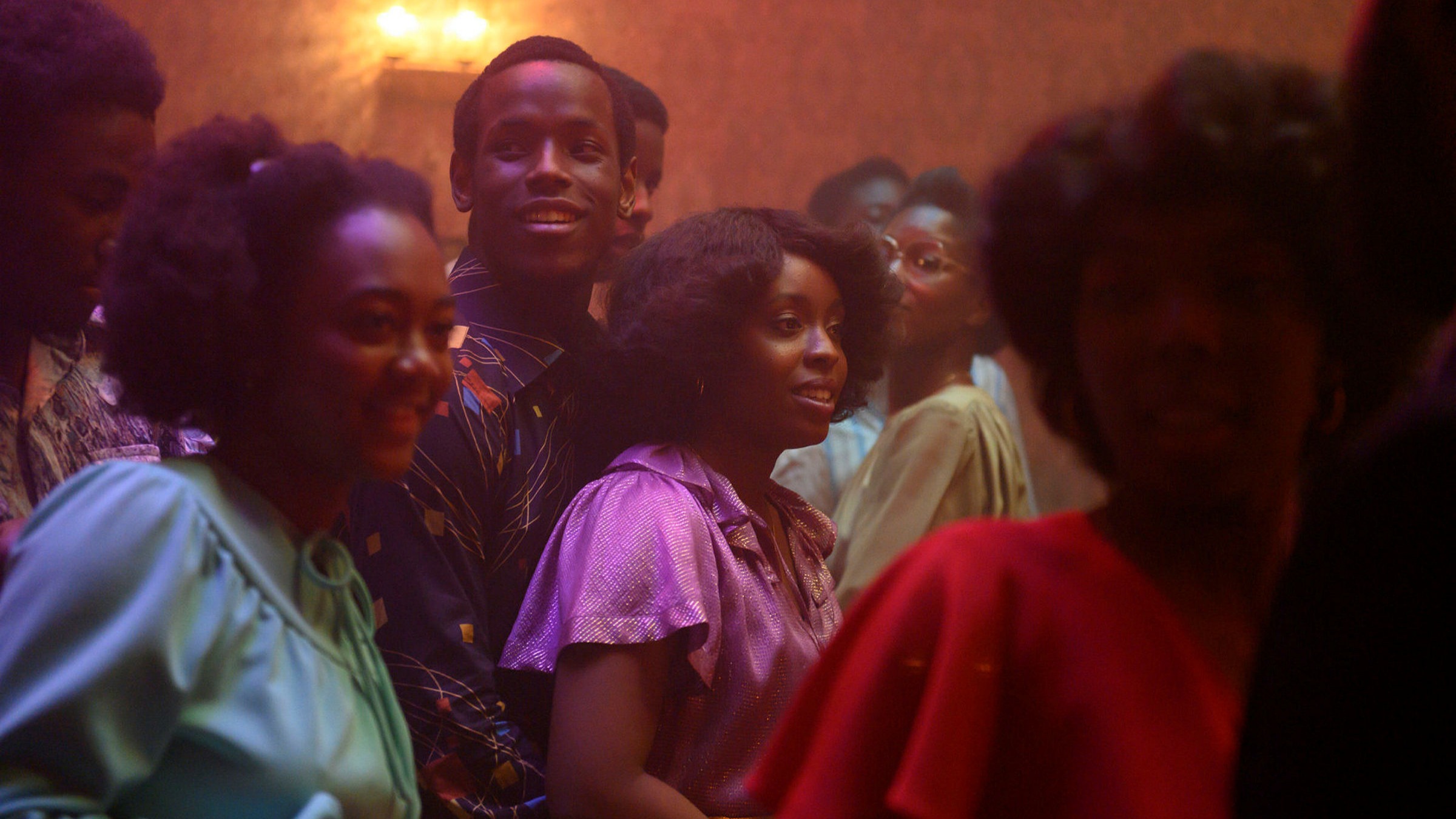 Chase
Small Axe, dir. Steve McQueen
Before you say it's cheating to sneak a whole five movies into the number one slot, let me point out how boring it'd be to stuff this list with three McQueen movies and force Palm Springs out in the process!
An anthology series centering on 5 different experiences from within Britain's West Indian community, equal parts tender and angry but never less than utterly vibrant. Essential viewing.
Kevin
Nomadland, dir. Chloe Zhao
Meditative, Malick-esque camera doing a deep, slow character study where the character happens to be all of us, too. Like Minari, a story so specific as to elicit compassion and connection, as we see bits of ourselves amongst all those who are taking charge of their own displacement.
____________________________________________________
SUMMARY
Kevin
10. Palm Springs
9. The Trial of the Chicago 7
8. Judas and the Black Messiah
7. Minari
6. Wolfwalkers
5. One Night in Miami
4. Promising Young Woman
3. Miss Juneteenth
2. Sound of Metal
Nomadland
Chase
10. Palm Springs
9. Corpus Christi
8. I'm Thinking of Ending Things
7. The History of the Seattle Mariners
6. David Byrne's American Utopia
5. Sound of Metal
4. First Cow
3. Mank
2. Emma
Small Axe anthology
Share your own top 10 and let us know what you think of ours!